I cannot understand why the designers of keyboards place the "delete" key just below the "insert" key. I wanted to insert a large paragraph on top of the previous one.
After highlighting the text in the second paragraph and cutting it, I put the cursor at the start of the page and mistakenly pressed the "delete" key instead of "insert."
I did not even bother to notice that I had accidentally deleted a large and vital paragraph. After a couple of copy, cut, delete, and paste options, I discovered my mistake. However, it was too late for me to recover the lost data.
Things are worse for individuals who have the habit of pressing the "shift" key before clicking on the "delete" key, as this action deletes the data in such a way that it cannot be recovered from the "recycle bin."
Thousands of computer users, even seasoned ones, face such problems frequently, especially when they are in a hurry to get a job completed.
Recover Lost Data
The deleted files include all kinds of data such as text documents, .docx, .jpeg, .mp3, and many others.
However, this should not be a cause of worry as they can recover accidentally deleted files with the help of programs that can recover data files.
It does not matter whether they have accidentally deleted multiple files of different types such as text, images, audio, video, and much more. They can get the files back with the help of professional data recovery software that allows them to recover all deleted files.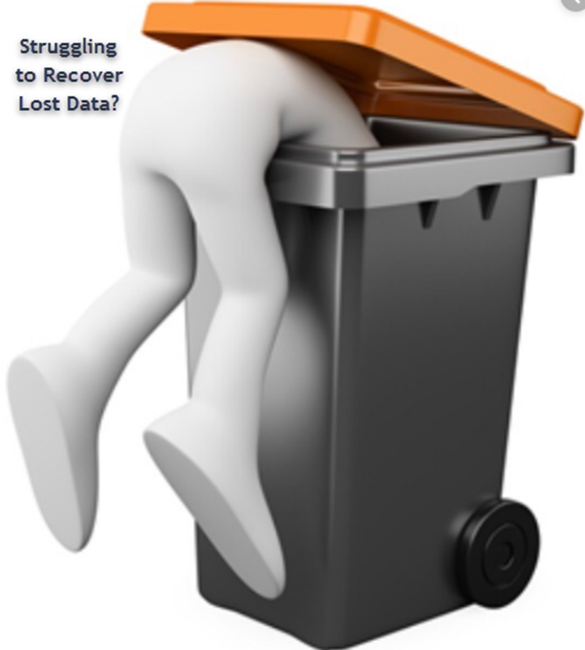 These programs can also help computer users to recover corrupted files, which typically happens when the computer turns off or reboots due to power blackout or extreme power fluctuations.
Quickly Navigate to:
How Can One Recover Deleted Data?
You need to know how your computer writes data on the hard disk drive before you can understand how to recover deleted documents as well as how to recover erased files.
When you delete any data from your computer, intentionally or by mistake, the HDD deletes the location of the deleted data from its table of contents but does not eliminate the actual data.
However, if you keep on saving other files after this procedure, then it becomes tough to recover lost files as the new data overwrites the deleted one. Therefore, you should recover the deleted files or data as soon as you have deleted it.
For this job, you need good software to recover data. Although I suggest that you opt for paid data recovery for PC software for efficient recovery of lost data, you can also download free data recovery software to recover lost files and other data such as using photo recovery programs to recover lost pictures.
There are a number of recovery software for computers, for instance, but always remember that the free programs will not help you recover old files. You need professional data recovery software for this job.
While discussing disk data recovery, we shall also talk about software to recover deleted files from a host of other storage types.
Get Back Deleted Files
While my primary aim is to provide you with some useful solutions and tools for file recovery for Windows software, both free and paid, I shall be talking about these programs for different operating systems and other storage systems as well.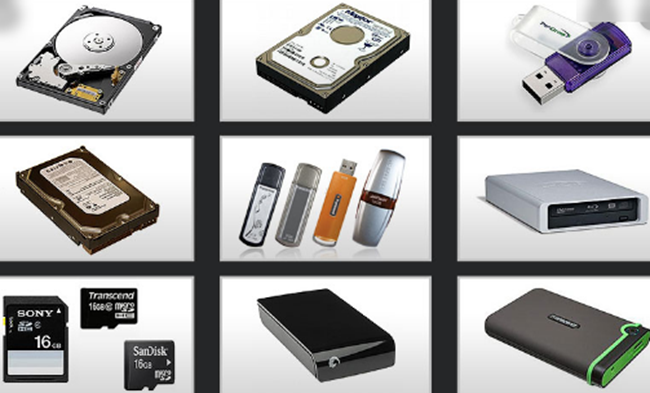 I shall briefly talk about data recovery techniques and the best utility that professionals use to recover missing files even after formatting a hard disk. You will also be able to recover overwritten files.
Be extremely careful when using a data recovery tool. If required, go through the documents available with it or read the usage instructions on the vendor's website. Once you have done so, try honing your skills with the program by recovering a file after you have deleted it.
The instructions will also help you find deleted files so that you can omit the ones that you do not need and recover the ones you require. After experimenting for a couple of days, you will master the art of recovering deleted files using good programs.
Find below instructions on how to recover the data from different media and data recovery from operating systems apart from Windows, such as Linux.
• Card Data Recovery
Have you ever tried to read an SD card, only to find an error message along with the message that you need to format it?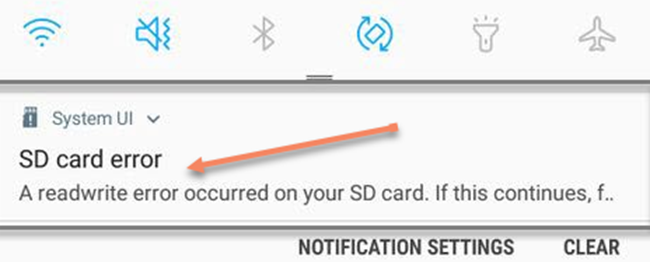 You can use different free programs for the job. I tried "Recoverit" and was pleasantly surprised by the efficiency of the software. The vendor guarantees that it can recover all types of data from an SD card such as video, PDF, audio, text, and other files too.
Available for the Windows and Macintosh platforms, this program works best when you opt for the "deep scan" option. I, personally, found the Macintosh version to be better than the Windows version.
• CD Data Recovery
Retrieving data from a CD can be extremely tough if the media is incorrectly burned, defective, damaged, or scratched.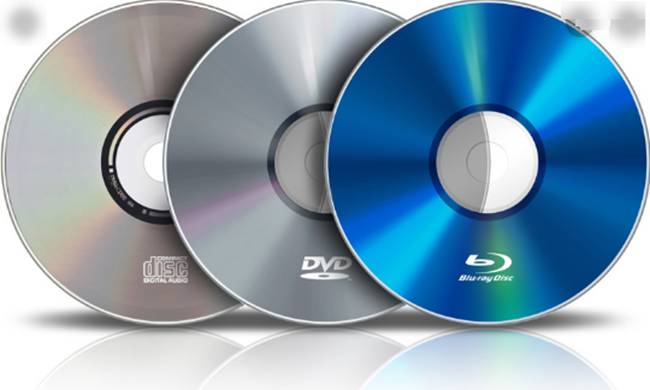 If you have lots of old CDs with scratches or fungi on them, I recommend "Stellar." This free/paid software will recover files from CDs, DVDs, Blu-ray discs that have been scratched, corrupt, or even partially burnt.
It can recover data from all types of damaged CDs, DVDs, as well as Blu-ray media with UDF or ISO file systems, which includes discs burned by recorders and video cameras.
It is amongst the most powerful CD/DVD recovery programs I have used and makes recovery of files a simple task. The vendor offers a free download of the program. It works with all versions of Windows, XP upwards.
• Computer Data Recovery
"Stellar Recovery" is, unarguably, the best computer data recovery software I have used.
The vendor offers a free version, but you can only scan and preview deleted files and folders with it. You need to purchase the "pro" version to gain access to its recovery module.
You can scan for a specific file, opt for drive recovery, and optical media recovery. The last-mentioned feature works fine on corrupted CDs and DVDs.
Runs on all Windows platforms, XP and upwards, Mac and Linux. It supports recovery from exFAT, NTFS, and FAT drives and partitions.

• Deleted Photo Recovery
Both "Recoverit" and "Stellar" are the best software to recover deleted photographs from a formatted SSD card. These file recovery software do the job pretty well. They work best in advanced deep scan mode.
The operating platforms are Windows, Mac, and Linux (for Stellar) and Windows and Mac (for Recoverit).
• Deleted Video Recovery
Stellar Photo Recovery is an outstanding program that recovers videos too. It has an intuitive workflow and boasts extensive video file format support.
When you launch the program, it provides you with a menu to select what you want to recover. Select videos and follow the on-screen prompt for the recovery of files.
• Flash Drive Recovery
I have already explained "Recoverit" in detail above. Apart from being the best in recovering SD cards, it is the best flash drive recovery program as well. You can now restore files on your flash drive in a jiffy with this nifty program.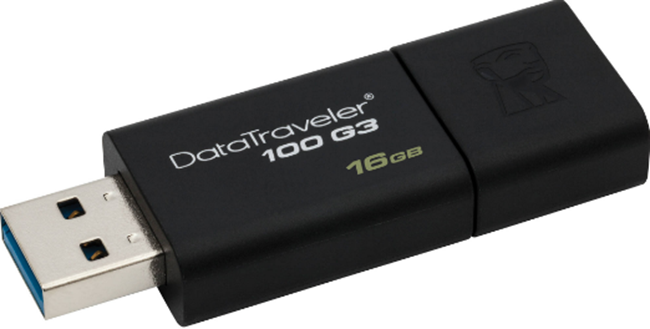 • USB Data Recovery
Since USB drives are also flash drives, you can use "Recoverit" to restore deleted files from your flash drive. As mentioned before, this software works on both Macintosh and Windows operating systems.
• Linux Data Recovery
Linux is one of the most robust operating systems used on both standalone computers as well as on servers. Based on Gentoo Linux, SystemRescueCD is, without doubt, the best Linux data recovery software. You can also use it as a bootable USB drive or CD ROM for recovering damaged computer systems following a crash.
This software provides several data recovery tools that you can use for editing or creating partitions, rescuing lost data, testing the hard disk drive, and much more.
It contains numerous command-line prompts to perform tasks like data recovery, an FSArchiver tool that permits the user to save the content of a file system to a compressed archive, and much more.
Apart from Linux, it also supports Mac OS HFS, NTFS read/write access as well as FAT32.
I was pleasantly surprised by its ability to create boot disks for operating systems.
You can also use this tool for editing the registry of Windows and password changing from Linux, and this is just the tip of the proverbial iceberg as this nifty tool performs many other tasks. It is available for download free of cost.
Another good option will be to use the Linux version of Stellar to recover the files.
• OS X Data Recovery
Computer users often complain that companies design the best data recovery software keeping the Windows operating system in mind. The good news for users of the Macintosh operating system is that there is an amazing recovery solution that is feature-rich for the OS X platform.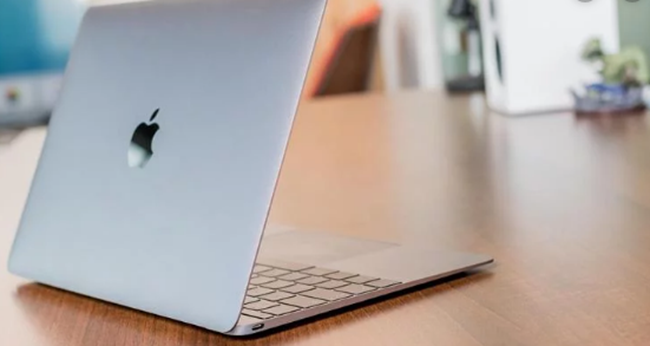 This powerful software can restore deleted partitions from the internal drives of your Macintosh plus many mac peripherals and devices.
Its excellent data recovery abilities apart, this program offers advanced methods that increase the user's ability to protect their precious data proactively.
This program consists of a suite of robust scanning options that can recover deleted and lost files from the HDD of your Macintosh plus from most external storage devices.
Upon launching the program, it will present you with a list of drives available for recovery. Select the one containing your lost or missing files and click "recover" to scan for lost data. Preview the files that you intend to recover, choose a new location to store them, and click "recover" once more to start the recovery process.
For optimum recovery, perform a deep scan. This robust mode allows you to recover data from formatted drives as well. If you are in a hurry, use the Quick scan for recovering your missing file.
This software recognizes more than 200 file types, including applications, documents, videos, and photos.
• NTFS Data Recovery
I have gone through several data recovery programs for both Macintosh and the Windows operating system and have reached the conclusion that "Recoverit" is the best program for NTFS data recovery for the Macintosh operating system. It is, unarguably, the best for the Windows O/S too.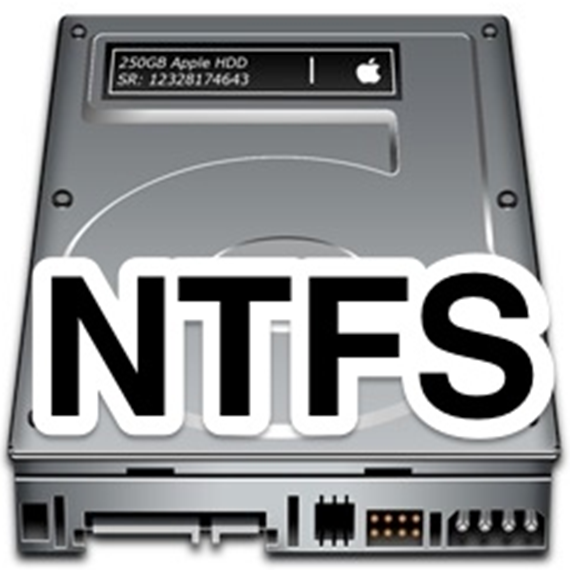 This application goes a step further than data recovery by including a data loss prevention module. It keeps a backup reference to all files that the user deletes.
Guaranteed Recovery is the second module that keeps a copy of all files moved to a different folder such as the "recycle bin." This program also permits users to generate image files in DMG, IMG, and ISO format.
It is useful for the cloning of the original data. In case of corruption or loss of the original data, the user can recover the same from the clone. The application updates the clone if the user refreshes the original.
• Pen Drive Data Recovery
Since pen drives are solid-state devices, "Recoverit," the same application that I mentioned for flash drive recovery works perfectly for this too.
• Phone Data Recovery
I have experimented with several apps that help with data recovery for iPhone and Android-based phones and have concluded that Dr. Fone by Wondershare is the best software for data recovery after formatting your computer or any internal or external drive(s).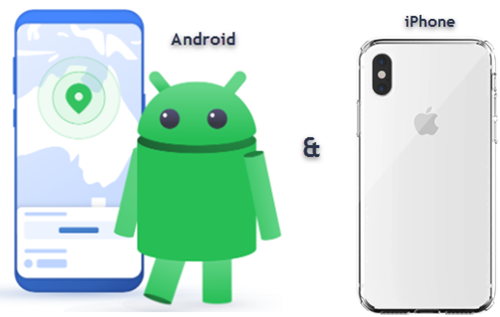 It supports a wide range of tablets and smartphones, including the most popular ones like Samsung, Motorola, and many more.
Tenoshare is yet another application that works reliably and is available for the Android operating system and iPhone (iOS).
Do you have an iPhone? Tenoshare does a great job of recovering any lost data on an iPhone.
Both these applications can restore deleted or lost contacts, audios, videos, photos, text messages, documents, and call logs from any Android phone, iPhone, or SD card.
• Server Data Recovery
I have checked numerous programs for recovering data on Windows-based servers and have found Stellar to be the best software for data recovery after a format.
Almost all data recovery professionals depend on this software that works miraculously with Windows-based servers.
Stellar, which I have reviewed above, will also be ideal for recovering data for servers running on Linux.
• Tape Data Recovery
Once again, Stellar is the best application for recovering data stored on tape. Although there are some alternatives, none of them is as robust or as reliable when it comes to data recovery as this application. It supports tape media such as DLT, S-AIT, and LTO among others.
Conclusion
This winds up my overview of how you can, efficiently, recover lost data through the solutions provided by different types of applications that also help you prevent data loss due to various causes.
Remember, these computer file recovery programs can recover damaged files and can come to your rescue when the need arises.